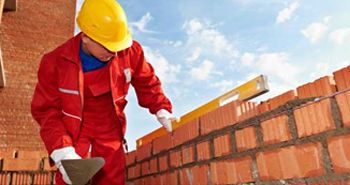 New Build Projects
We work with Investors, developers, landlords, land Owners and Home Owners managing all types of new build Projects, whether on plots of land or demolition and rebuild, including residential or commercial properties. A2Z Estates, Maintenance & Renovation project manage all aspects of the building project.
Design & Build
With our in-house architects, project managers and contractors, we liaise with the client, local authorities, building control, supplier and sub contractors, if required to handle all aspects of the building project, providing the client with a single point-of-call.
landowner – project manager – architect – planning officer – reports – working drawings – actual build – building control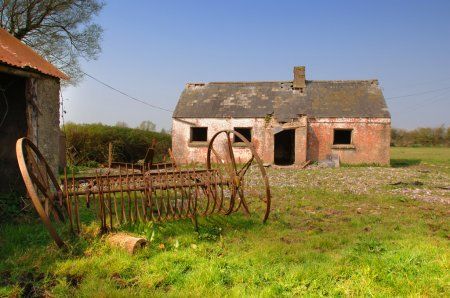 Derelict Property Refurbishments
No matter what condition or state the derelict property is in, we can make it good! If you are planning a property refurbishment project, you've come to the right place.
A2Z Estates Maintenance & Renovation is a manchester based company, specialising in partial and complete home Renovation & refurbishments of old, dilapidated, run-down properties.
We tackle all elements of construction and remedial work, including damp issues, dry rot, ventilation issues, property movement,structural problems,plumbing, electrics, joinery, carpentry, roofs, painting & decorating, kitchen and bathroom installation.
We offer a free site survey from our in-house project managers.
Having refurbished many properties across Bolton, Greater Manchester, Lancashire & Cheshire, we're confident we will make your home as good as new. We'll look after all stages of the project, from sourcing materials from specialist builder's merchants to the project completion.
We'll stay in touch with you throughout the job, answer any queries, give regular updates on the progress, and provide appropriate advice and photos of the project if needed. Choice of finishes, colours etc. will, of course, be the client's preference. We are happy to help you with sourcing and picking these items, should you wish.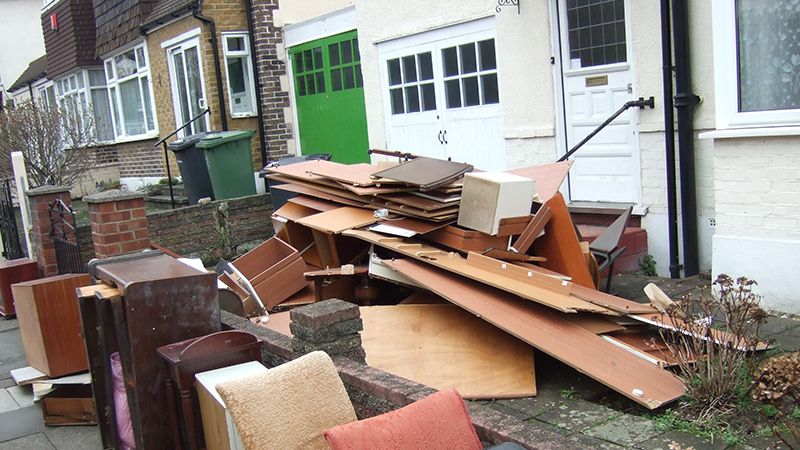 Property & Rubbish Clearance
We offer professional property clearance service for both domestic and commercial properties. We can clean and clear homes, apartments, Shops or Offices. For homeowners, landlords or agents. In circumstances where tenants have vandalised property or any illegal activity has taken place, you may require a building to be cleared prior to starting works or if you just require a property clearing after clearance, we can do this!
Call us now on 0161 232 9307 for a chat about our services, to discuss how we can help you or for a no-obligation quote.
A2Z Estates Maintenance & Renovation offer professional property clearance services throughout the north west, including stockport, trafford, lancashire and cheshire.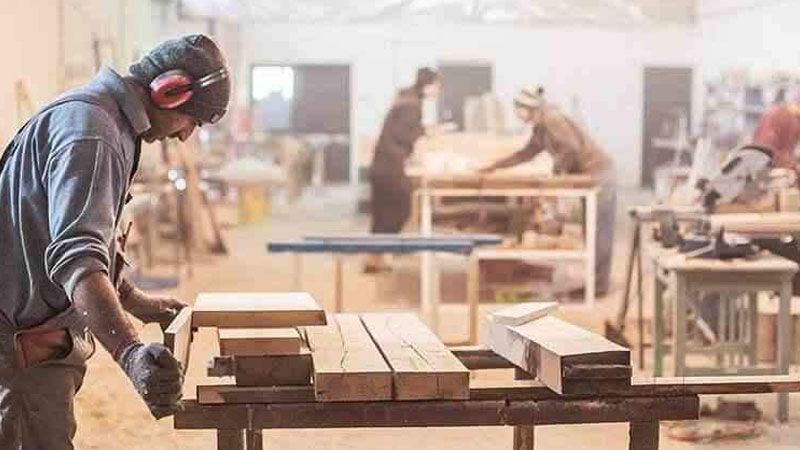 Joinery
A2Z Estates Maintenance & Renovation are experts in house joinery, having over 25 years of experience in the joinery industry. The company is also a proud member of TrustMark, which gives you peace of mind that you are using a reputable company. We provide a vast assortment of carpentry and joinery solutions from a minor door rehang to the complete first and second fix in a property build or refurbishment project.
We are enthusiastic about offering a personal and trustworthy service to a professional standard at a reasonable price.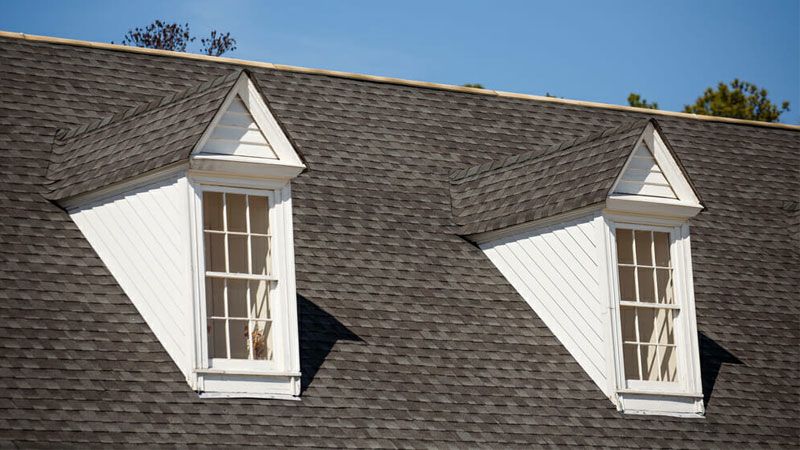 Roofs
A2Z Estates Maintenance & renovations have been carrying out roof services in and around manchester for more than 20 years.
We operate in manchester with two teams of professional and experienced roofers, who can install new roofs, as well as carry out any type of roof repair or Maintenance such as due to a roof leak, missing tiles or chimney stack needs repointing.
We can tackle any domestic or commercial roofing task or project, from flat roofing to guttering replacements or clearing, from complete roofs installations using slate, tile, asphalt, rubber (single ply) along with fibreglass to lead work. In short, we can manage any roofing project, regardless of size or complexity.
Our team is carefully selected to ensure every one of our employees and contractors are fully qualified and experienced to perform work on all types of roofs, from small repairs to completely new roofs, for all kinds of buildings: traditional or flat roof.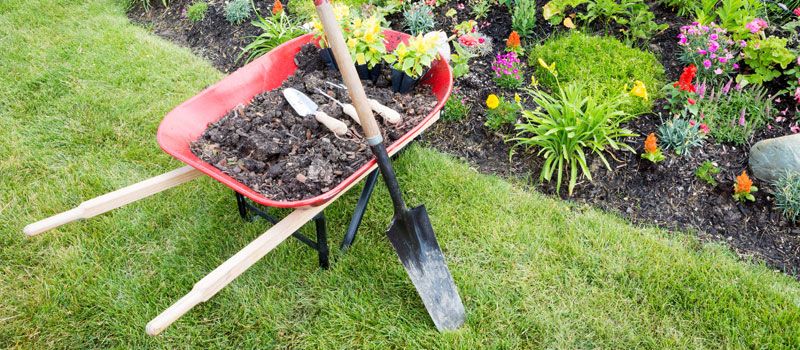 Flagging & Landscaping
Our contractors have the knowledge and the ability to turn your messy/cluttered garden or yard into a neatly flagged and paved area. In addition, we can create driveways for your vehicles or mark property boundaries with edging or fencing. Our Project Managers can offer free advice as to how best to flag your land so as to provide proper drainage which may improve any damp issues.
We also provide a gardening service where we are able to handle any job, whether it's the upkeep of a small lawn; installation of a new lawn; removal or pruning of bushes, trees and hedges etc. We take great pride in supplying hassle-free garden Maintenance and tree services to residential and commercial clients, whether in hotels, private homes, health care providers, private companies and public sector customers in and around manchester.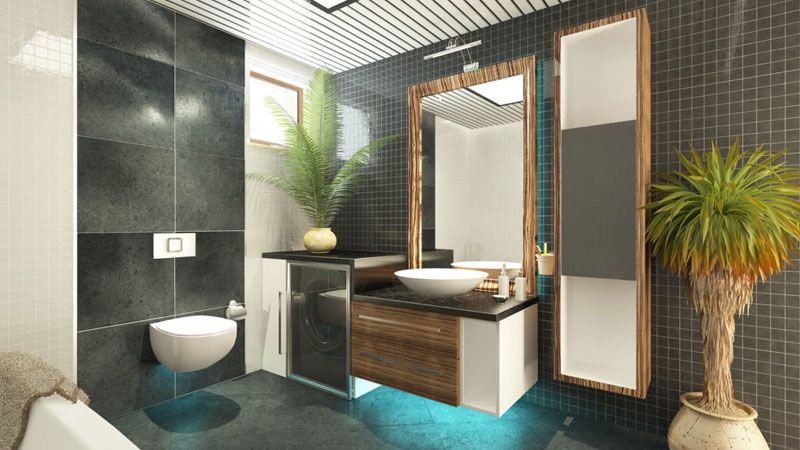 Bathrooms
Given our enormous experience as bathroom fitters in Manchester, we can take on almost any bathroom refurbishment job anywhere in Manchester and surrounding areas and we are positive you'll be happy with the results.
We can handle all types of bathroom installations and refurbishments including: wet room setup;bathroom fitting; to tiling; cladding; student house refurbishment; HMO en-suites; accessible bathrooms etc. and we cover all budgets.
Our specialisms include bespoke bathroom designs, accessible bathrooms/walk-in showers and bathroom relocation.
We understand the benefit of correct preparation and using the correct materials such as the right type of moisture-resistant boards and electrical fittings to ensure that your new bathroom lasts.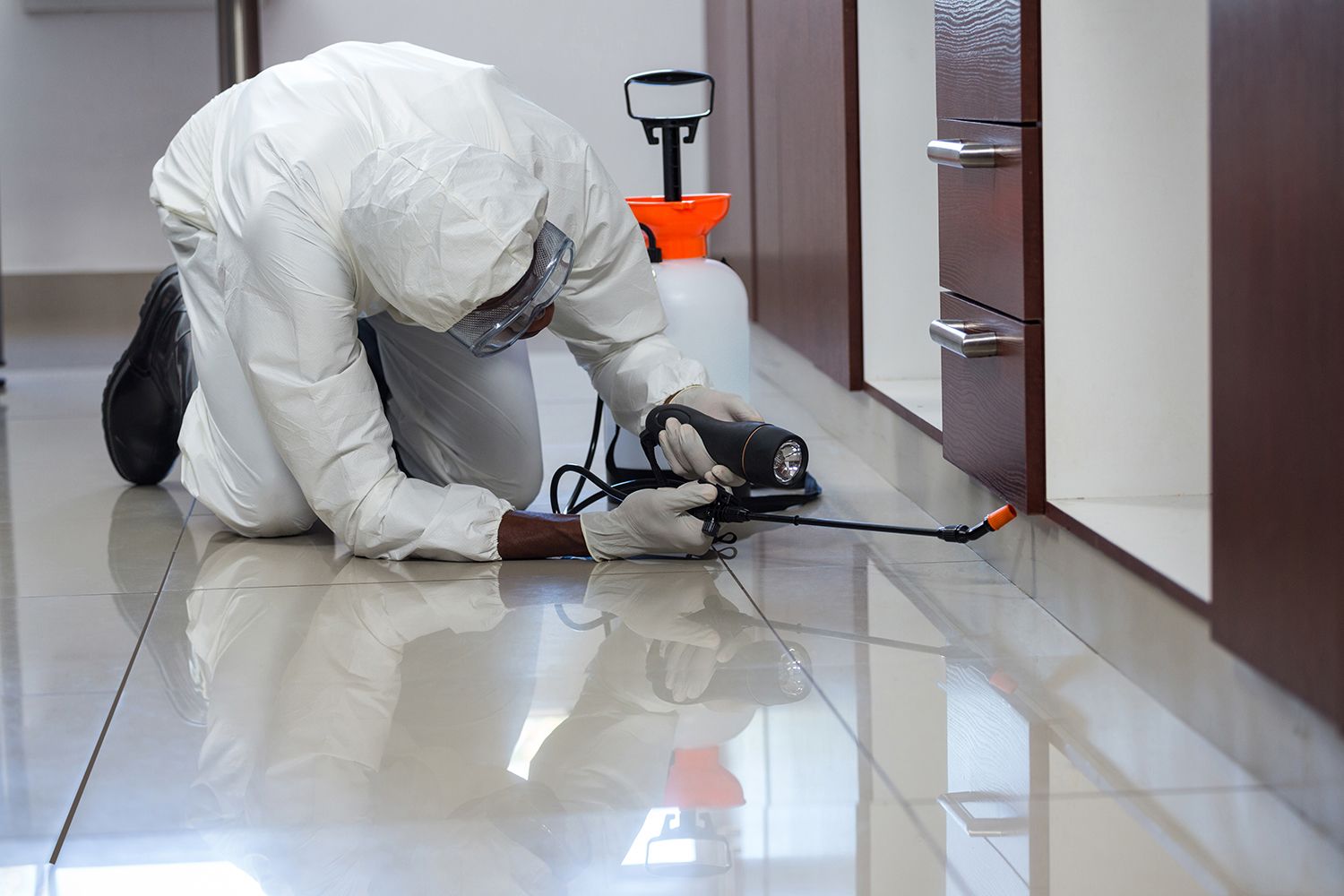 Pest Control
Pest control manchester is committed to protecting your homes and businesses against harmful pests. At A2Z Estates & Maintenance we provide an environmentally safe, superior and reliable service and are committed to total customer satisfaction. As the leading service company in the pest management industry, we supply the maximum standard of pest management at a very affordable price.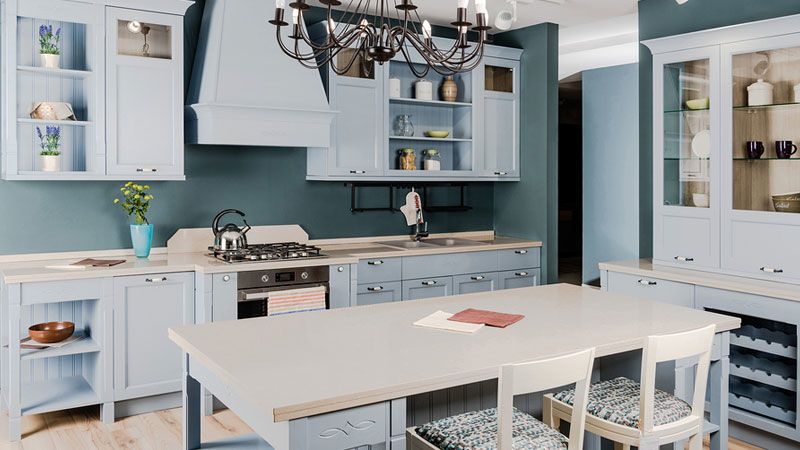 New Kitchen
We offer a full kitchen installation service, providing assistance and advice on design; choosing the right units; and installing the kitchen. We can source the kitchen ourselves through our specialist kitchen suppliers and install any kitchen, whether flat-pack or rigid. Furthermore, we handle all aspects of kitchen fitting, including: electrical, plumbing, tiling, plastering, joinery and under floor heating. We will even remove your old kitchen, if required.
Whether you are looking for a designer, bespoke kitchen for your home or a functional kitchen for a tenanted home, we cater for all needs and all budgets.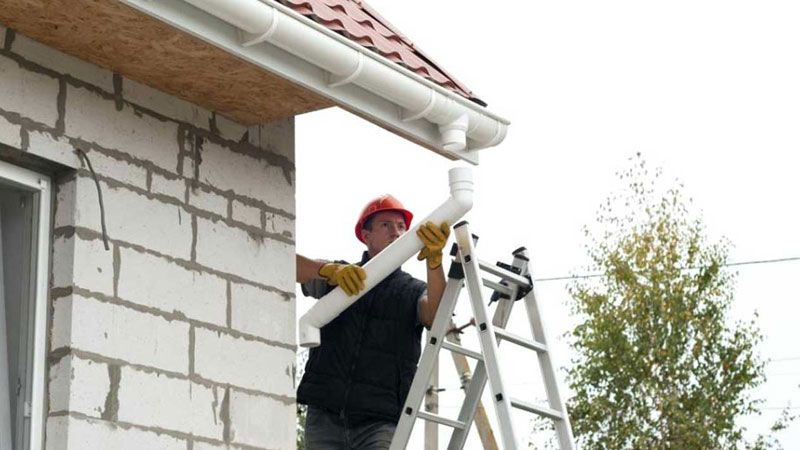 Roofing & Guttering
At A2Z Estates Maintenance& Renovation we provide gutter Maintenance services throughout the Manchester region. We can also install new roofs and fix existing roofs.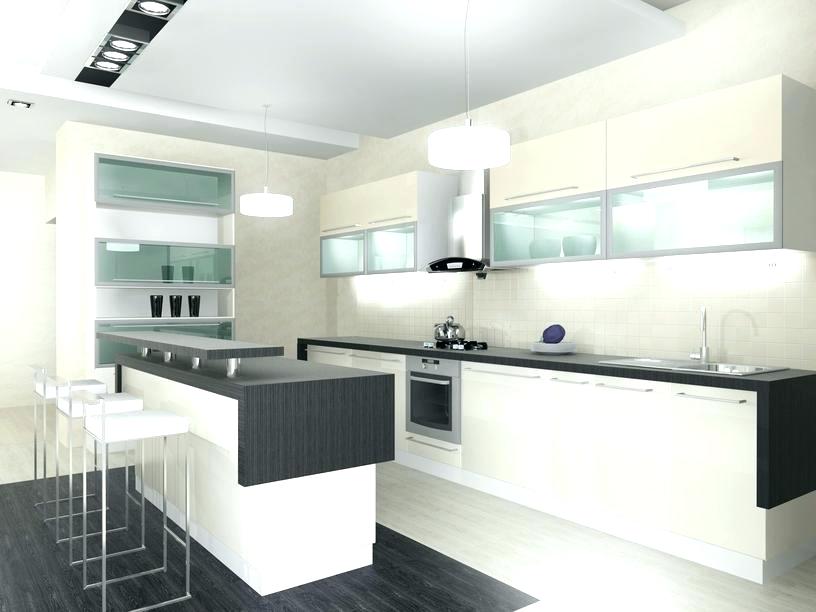 Internal Alterations
A2Z Estates Maintenance & Renovation can undertake any type of internal alteration to your property including: space maximisation; removal or installation of partition walls to combine two rooms into one, or make one room into two; removal of a chimney breast; relocation of one room or completely change the layout of your property – we can handle it all!
Our contractors can handle everything from creating the plans, obtaining structural calculations, demolishing walls, installing relevant supports and steel, to the final finish of the alteration.
Our project managers are happy to give you a no-obligation quote and advise on how to maximize your space which could be something as little as turning a door round or changing a door. We have carried out a lot of work for landlords, working alongside local authorities, to ensure that theirtenanted properties in selective licensing areas and house shares are HMO compliant. We have several years' experience in this sector and are familiar with the latest regulations and what the local authorities are looking for in a tenanted property.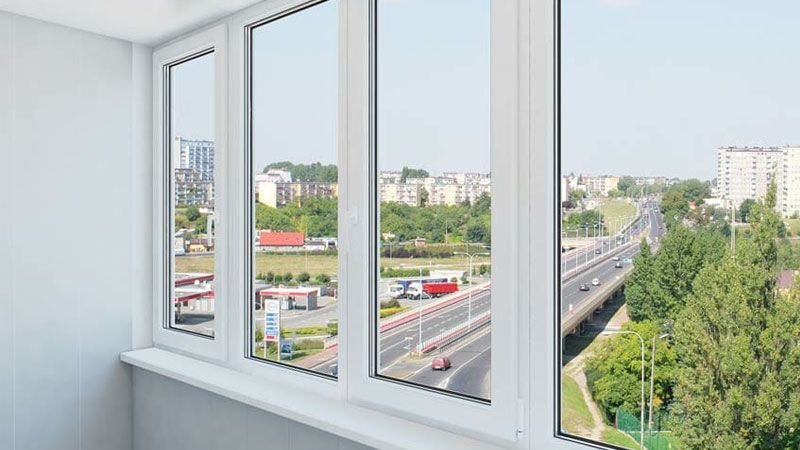 Windows & Glazing
Whether you are looking to replace a broken pane of glass, completely replace a window frame, upgrade a window from single glaze to double glaze, repair rotten windowframes, realign uPVC frames, or install composite doors, we can undertake all types of work to windows and doors. We can also arrange for the relevant contractor to repair or replace your window, whether it be a FENS- approved Installer for UPVC or a carpenter to repair a window frame. Additionally, we often discover houses suffer condensation issues due to incorrectly installing uPVC windows without trickle vents, which we can rectify.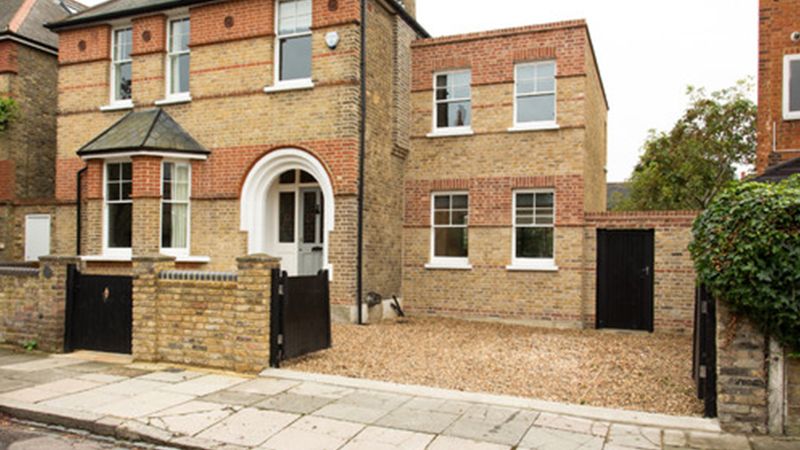 Side Extensions
Whether you're expecting a new addition to the family or desire a bigger kitchen space to host family and friends, there will be times in your lives when you will need space to grow.In such circumstances, generating extra space through expanding your home is a much better, cheaper alternative to re-housing or relocating.
We can undertake all types of extensions from single storey, double storey to full scale wrap-around extensions or just adding a separate downstairs WC or wet room for elderly or disabled people.
Adding a side extension could also increase the value of your home.

Bricklaying
Bricklaying is necessary for most building and construction projects, so having a competent bricklayer with time served in the industry is essential because unprofessional, poor bricklaying does not just affect the aesthetics of the building but can lead to structural problems down the line.
At A2Z Estates Maintenance & Renovation, our contractors are skilled, qualified and experienced bricklayers who provide a friendly and reliable service. We provide all types of bricklaying including: building extensions; new build projects; or even just for a garden wall. We cover both residential and commercial properties throughout the North West.

Garage Conversions
In today's society, more and more people are requesting garage conversions. However, they must be converted correctly with the correct insulation. Whatever your budget and requirements, we provide quality, cost-effective conversions in the Greater Manchester region. We can accommodate any ideas you might have, so, if it's extra space you require, a family room, or a place to fit your hot tub, phone us today for your free bespoke quote.
Plastering
Here at A2Z Estates Maintenance & Renovation, we have a massive team of highly-skilled professional plasterers in Manchester and across the North West to carry outplastering projects.
We can do all aspects of plastering including plastering round a doorway, closinga doorway, a patch repair to a ceiling or wall, re-plastering a whole house or just re-skimming a wall.
A professionally plastered and skimmed wall will provide a smooth, seamless surface ready to receive your final decorative treatment.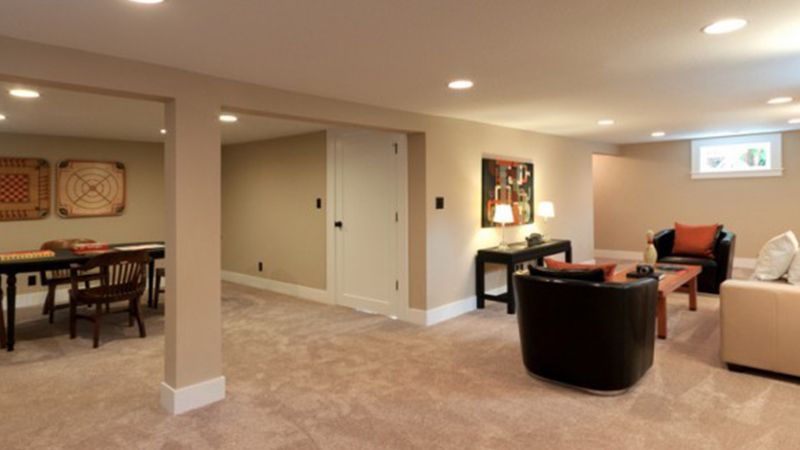 Basement Conversion
If you have a basement below your property, then there is the possibility of a basement conversion. Even if the cellar is a little short on ceiling elevation and it's not as generous as the additional rooms in your home, a cellar conversion may still add value and improve the quality of your home life: more room, more space to live!
When you are converting a basement,it is crucial that is done correctly with things like the ventilation, excavation, waterproofing, tanking, insulation, floor levelling and drainage. This will ensure you avoid any problems down the line
A2Z Estates Maintenance & Renovation pure basement systems are proud to be basement conversion specialists. We can handle everything from the design to completion of your basement conversion project. Our experienced contractors can complete all types of basement conversions whether you are looking for some additional storage space or a self-contained flat to live in.
Depending on your budget we have several different solutions for converting your basement including tanking, membrane solutions, wall treatments, plasticisers and positive airflow solutions.
Our team can design and covert all types of basements depending on your requirements and budget. We will handle everything from waterproofing to the final finish! Trust us to convert your damp, dark, unusable basement or cellar into a brilliant, functional and useful space.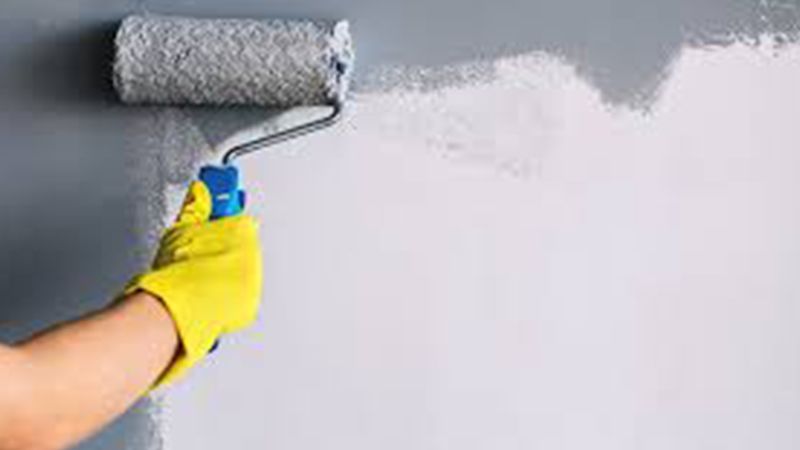 Painting & Decorating
Our professional painters and decorators can paint and decorate commercial or residential properties such as privately-owned or tenanted properties, HMOs, offices, stores and retail outlets, factories, hotels, restaurants, and bars.
Whatever your requirement, whether it's the painting of one wall, wallpapering a feature wall, covering a water stain or completely stripping and redecorating a property, we can do it all.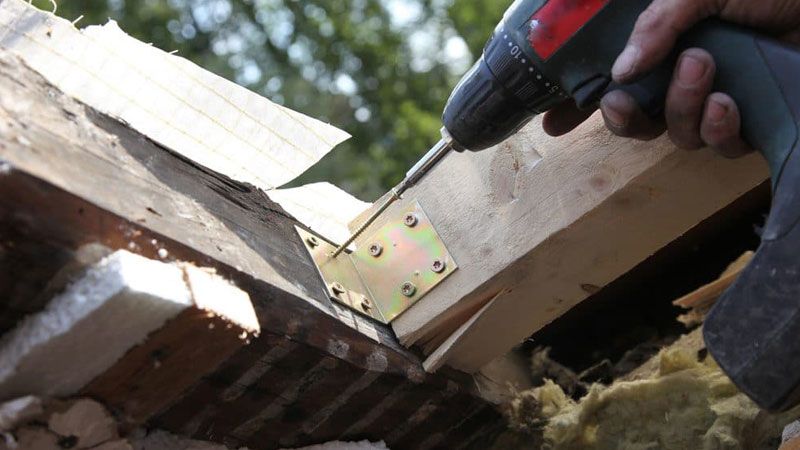 Loft Conversions
A2Z Estates Maintenance& Renovation can convert your loft to create additional storage or a separate living area. Aloft conversion can be a good idea depending on roof height to create cost-effective additional room in your property.
Our contractors can handle everything from installing structural beams, installing insulation, installing flooring, loft access, loft stairs, VELUX windows, dormer windows or complete roof alterations.
If you're planning to have a loft conversion, call A2Z Estates Maintenance & Renovation today to discuss your requirements with an experienced Project Manager.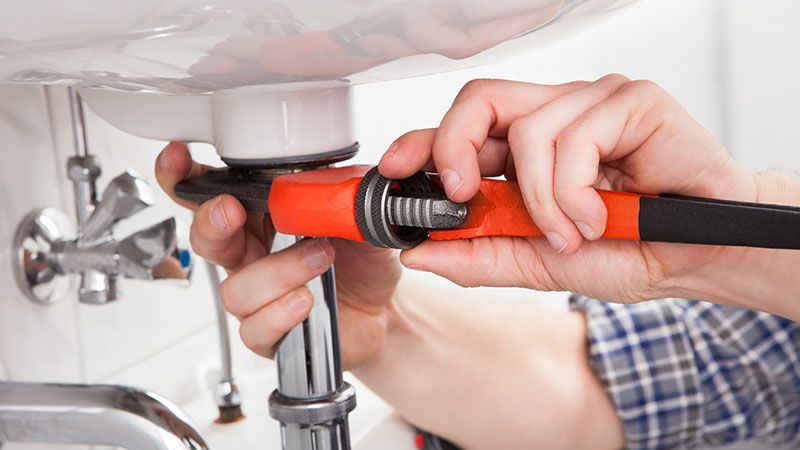 Plumbing & Central-Heating
At A2Z Estates, we can provide plumbing services in Manchester and across the North West for commercial & residential clients. Our Gas Safe heating engineers can design and install your heating system depending on your requirements and budget.
We cover all sorts of works from toilet installations to pipe burst/leaks and drainage. We also have in-house Gas Safe engineers who can supply & fit a new boiler on the same day. Additionally, they can carry out your annual gas safety inspection. All our new boilers come with a Gas Safe Certificate on completion.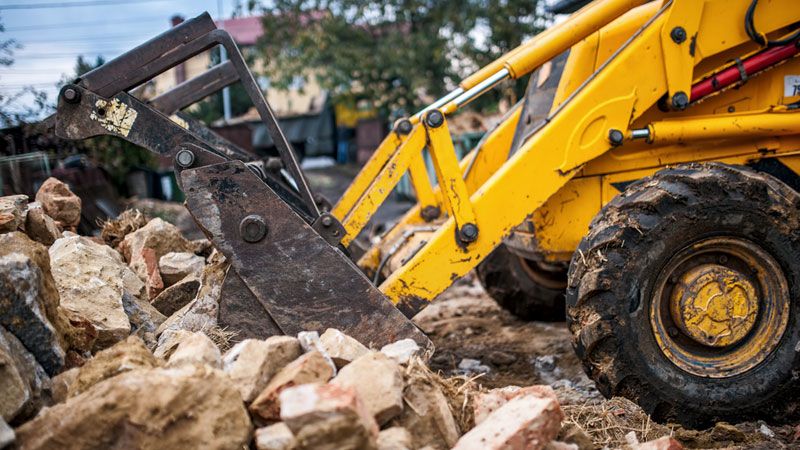 Demolition Projects
As with all property construction or refurbishment projects, preparation is the key. Sometimes it is necessary to demolish elements of a buildingin order to commence works and at A2Z Estates, we are proficient in this area. We can also demolish full buildings prior to a rebuild project. Furthermore, our contractors will dispose of all waste to ensure that the demolished area is left in a safe condition.

Electrical
A2Z Estates can carry out all types of electrical Work to any kind of property, whether it be installing an additional socket; installing LED spotlights, energy efficient LED lights, or an external PIR Safety Light; or a full electrical property rewire.No matter how big or small the electrical work, we can handle it all.
Our work is carried out by qualified NICEIC Electrical Engineers and can provide the necessary safety certificate on completion.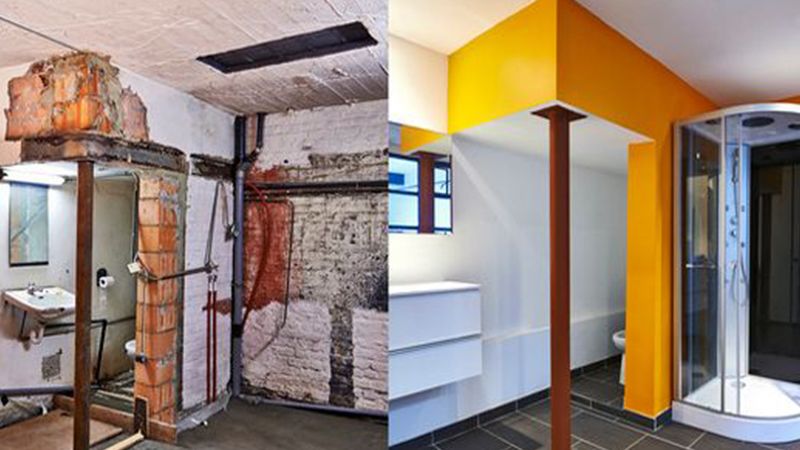 Tenant Damaged Property Refurbishment
Through our vast experience in the property industry, we have seen an increase in vandalism and malicious damage being caused to properties before tenant's vacating. We offer a full service in dealing with these issues, including: gain access to the property and changing the locks;full house clearance; prepare an inventory of the damage with full report and photos; obtain relevant costings;complete any necessary repairs; clean the property; and make ready for re-let as quickly as possible and with as little stress as possible for the landlord. Our finish would include all decorating, carpeting, and certificates, where required to ensure that the next tenant you attract is of good quality and the property is fully compliant with your statutory obligations.
We work on everything from houses to flats, to student lets to HMOs and Airbnb properties.
Call us today for a no-obligation appraisal of your property.
We can start most jobs almost immediately as we have a full time, qualified and experienced team on standby for whom no job is too big or too small.
We are delighted to provide expert advice for all of your building Maintenance requirements, so call us today on 0161 232 9307.
Vacant Property Security
Following a property becoming vacant, our team is able to gain entry and secure the property by changing locks, boarding up and sheeting up windows, door, garages and outhouses. We can also put up relevant warning notices and arrange for regular monitoring of the property and key holding service.
We offer a full locksmith service and are familiar with all types of scenarios, whether it is a tenant eviction, a probate property or property repossession, please call us today for more information with regards to how to assist.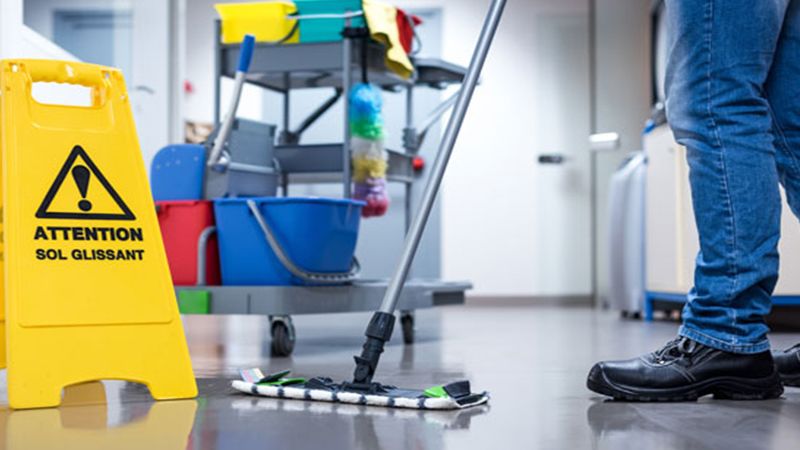 Property Cleaning
Our cleaning services offer reliable and flexible scheduling. We can provide a regular or just a one of clean. We also offer move in or move out cleans for tenanted properties. Whether the building is occupied or vacant we offer a bespoke, customised cleaning and clearance solution.
We are specialists in apartment blocks and HMO communal area inspection, cleaning and Maintenance.
Whether you have a room, home, apartment, office or shop to clean call us today on 0161 232 9307 for a no-obligation quaotion.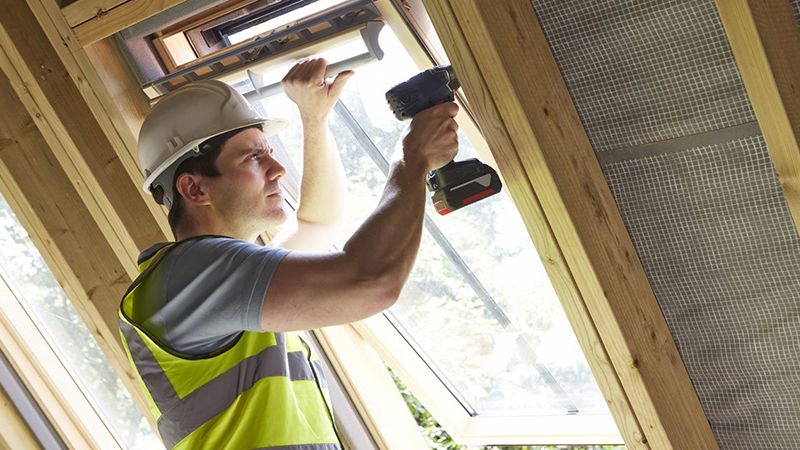 HMO Conversions
We are specialists in converting properties into HMOs (House in Multiple Occupancy). Our experienced team is up to date with all the latest regulations in relation to HMOs and often work with the local authorities. Due to the higher returns and yields through converting into HMOs, many Landlords are now converting both traditional houses as well as larger Commercial Properties into HMOs suitable for both Student and Professional Lets. The specification of the HMO conversion can vary depending on your budget but can be anything from having all rooms with en suites, communal wi fi and smart heating to rooms with shared facilities.
Our team can handle all aspects of the HMO conversion including:
Security – installing thumb locks and key pad entry and communal locks
Fire Security – Installing fire doors, door closers, fire alarms, intumescent strips. Arrange Fire Risk Assessments and ensure compliance
Shared Facilities – Shared Kitchens, bathrooms, Wi fi
Sound Insulation – through installing Acoustic Boards, Top Hat Ceilings and Insulation
As well as HMO conversion, our team offers a HMO inspection and Maintenance service where we carry out weekly inspections of Communal Areas and carry out any emergency repairs.
If you would like to convert a property into a HMO, contact our House Doctor, Billy, who can guide you through the process and talk you through your options and create a bespoke solution that will fit your needs and budget!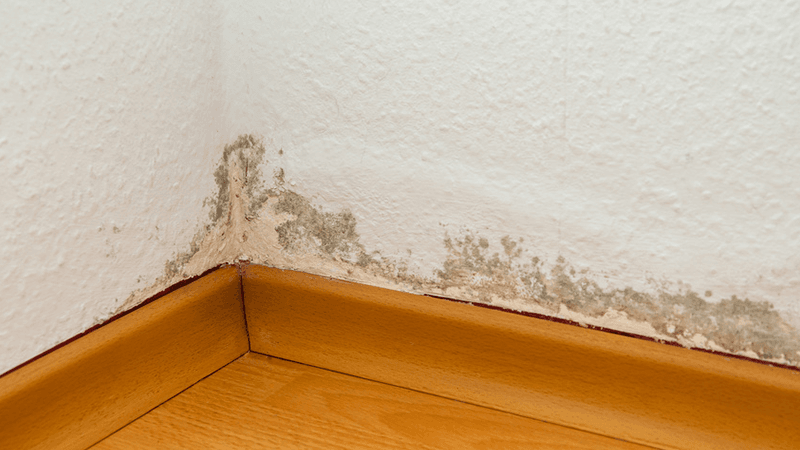 Damp & DPC
If you suspect that you have damp in your property,act now before it is too late! Damp problems left untreated tend to cause further damage to your property and can also affect the health of the occupants of the property.Our surveys are free of charge and offered without any obligation. If we detect damp at your property, we look into what was the initial cause of the problem and create a plan of action to rectify the initial cause of the damp as well as make good any damage caused by the damp to your property. Sometimes what appears to be damp, could be condensation, due to lack of airflow. The solution could be as simple as fitting vents to improve air flow to injecting an internal DPC, External DPC, or even having to remove affected plaster and installing a membrane. We find that every property is different and there is rarely a one solution that 'fits all', so our plans are created individually to the needs of the particular property.
We offer competitive pricesfor a high quality and standard of work. Here at a2z Estates,Maintenance & Renovations and our pricing for treatments isamongst the most competitive in Manchester with absolutely no compromise on service or delivery.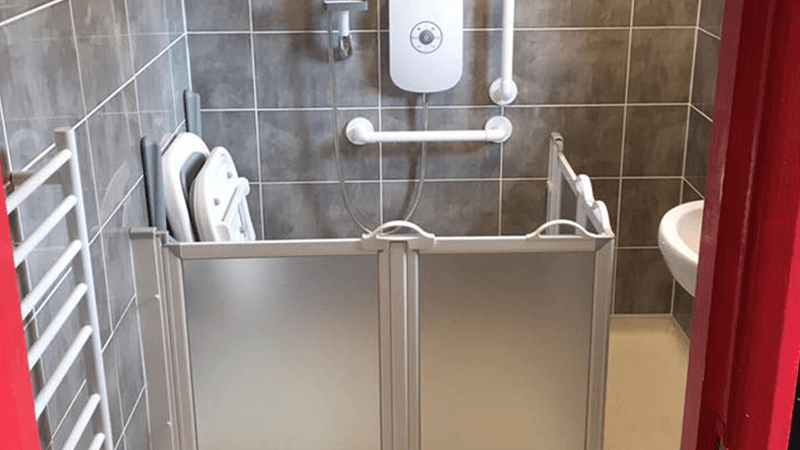 Disability Adaptation
Are you looking to make your existing property more accessible? Look no further a2z Estates Maintenance & Renovations are here to help.
We cover all types of disabled adaptations from internal to external jobs, no matter how big or small.
Our in-house team can help you transform your home into a fully utilisable space for you and your family. We can cover all aspects of adaptations from installing ramps, handrails, key safes, outdoor lights, peep holes, ramps, new door locks, new window locks, decorating, curtain rails, bespoke living spaces & can even install phone cameras which are linked to your doorbell. We can assist with gardening, moving of furniture and all types of Joinery, Plastering, Plumbing & Electrical Work. All these can be done without any stress or interferences to you. We even work alongside local Domiciliary Homecare Services such as Westwood Homecare to install adaptations to people's homes following the completion of Care Plans and Risk Assessments.
Some of bespoke living spaces include:
Kitchens
We can widen the doorways which makes moving around the property a lot easier for you and others. We can supply and fit kitchens to match your needs! Our low-level kitchen is wheelchair friendly thus making it easier for you to move around with ease and be able to cook and clean. All kitchen appliances are also at low level. Cabinets, worktops and appliances are all strategically placed to allow increased accessibility. All our kitchens are designed and fitted with all your needs incorporated and will allow you 100% independence.
Bathroom
When living with limited mobility, a disability or a long-term health problem, this can pose a problem utilising traditional bathroom – we at a2z Estates, Maintenance & Renovations can help adapt and transform your bathroom to make it more accessible.
All our bathrooms are individually designed to suit all your needs. Our aims here at a2z are to provide you with an increased level of independence.
We can transform and adapt your bathroom to suit your needs and can create a more accessible space that meets your everyday needs.
Our solutions range from anything from installing wet rooms, fitting shower rails, grabrails, shower seats, raised toilet seats, bathroom rails and non-slip floors.
Bedrooms
We can adapt your bedroom to suit your needs. Our adaptations range from widening your door frames for wheelchair access, supplying and fitting non slip flooring and fitting grabrails ensuring your safety at all times. We can supply and fit low-level wardrobes / dressing tables, making it more accessible for you to move around with ease ensuring to maintain independent living.